Creed #4: Born of the Virgin Mary
Price: $5.99
This lesson alone is insufficient for a certificate. Please use the Course Selector to determine the proper requirements for this program.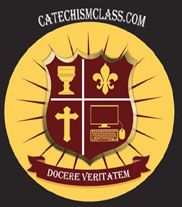 Product Description
This is the fourth lesson in our unit focusing on the Creed. The theme of this lesson is on the Immaculate Virgin Mary, Mother of God. We will study Mary's life through the Gospels, understand her role as the Mother of God, learn of her Immaculate Conception and Perpetual Virginity, and study her role as Mother of the Church. We will refute common false teachings against her and look at some of her apparitions.
All CatechismClass Lessons follow our time-tested 7 Step format: Introduction, Opening Prayers, Scripture and Commentary, Catechism Passages, Integration of the Lesson Topic, an activity, and a closing prayer. All course content is self-paced, asynchronous, and always accessible. Access never expires. Quizzes end each of the lessons.
Creed #4: Born of the Virgin Mary is part of the following course(s):
Other lessons similar to Creed #4: Born of the Virgin Mary: