Ethical Issues Short Course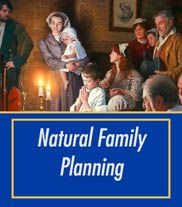 In this series we learn of the Church's position and teachings as they relate to issues of ethical importance (e.g. abortion and contraception) as well as other topics of ethical importance (e.g. the New v. Old Law). CatechismClass.com has prepared two lessons dealing with these complementary issues. We assume that the vast majority of our members are already committed to the Catholic teaching on these two issues. These two separate lessons are designed to give the committed Catholic the power packed facts to defend these critical teachings in casual conversations, cocktail parties, and formal debates.
Buy Ethical Issues Short Course for only $24.95
By purchasing Ethical Issues Short Course as a series you save $17.94 versus the combined cost of the individual lessons!
---
Ethical Issues Short Course contains all of these lessons:
Ethical Issues Short Course is part of the following Package(s):
Purchase this Course in a package with other Courses and save even more !