Abortion Short Course
Price: $19.95
This lesson alone is insufficient for a certificate. Please use the Course Selector to determine the proper requirements for this program.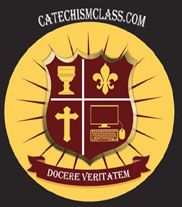 Product Description
In this lesson we discuss the Catholic view of abortion using Scripture, science, morality, and Catholic teachings throughout the centuries as our basis. Learn the basics of this issue, including the various types of abortion, the history of the issue, the involvement of Planned Parenthood, the prevalence of abortion in and among certain cultures, its connection to euthanasia, the primary nature of the pro-life issue, and the importance of voting pro-life.
Each module of the lesson includes written explanations on a variety of topics on abortion, incorporation of Church teaching, and links to learn more information. Several videos are incorporated throughout the lesson as well.
The lesson ends with a short quiz.
This course was written by Maria Vitale Gallagher, legislative director for the Pennsylvania Pro-Life Federation. Course Updated in June 2022.
Abortion Short Course is part of the following course(s):
Other lessons similar to Abortion Short Course: