Confirmation Sponsor Preparation Program
Price: $19.95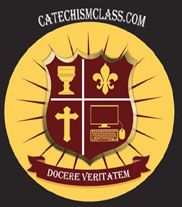 Product Description
This program is a Confirmation Sponsor Preparation Course. If you are already confirmed yourself and you are preparing to serve as a confirmation sponsor, this course is for you.
In this course, you will learn:
What is the reason for the Sacrament of Confirmation?
What is expected of me as a Sponsor?
What are some key facts that a Confirmed Catholic & a Sponsor needs to know?
How does the Confirmation Mass work? What will happen? What will I do at it?
How can I help the person who I will be a sponsor for?
If you are not confirmed yet, you would need our the non-Sponsor
Confirmation Preparation Course
and associated catechism classes. This course on Confirmation Sponsor Preparation is
only
intended for those who are already confirmed.
Confirmation Sponsor Preparation Program is part of the following course(s):
Other lessons similar to Confirmation Sponsor Preparation Program: