Apologetics #9: Which Church?
Price: $5.99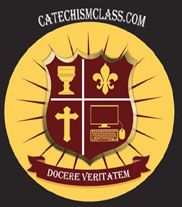 Product Description
What really constitutes the 'New Testament Church"? In this lesson, we will attempt to sort this all out and determine which of the many denominations is actually the same Church founded by the Lord. And, we will understand why it matters so much.
All CatechismClass Lessons follow our time-tested 7 Step format: Introduction, Opening Prayers, Scripture and Commentary, Catechism Passages, Integration of the Lesson Topic, an activity, and a closing prayer. All course content is self-paced, asynchronous, and always accessible. Access never expires. Quizzes end each of the lessons.
Apologetics #9: Which Church? is part of the following course(s):