Moral Life #3: Beginning to Understand Sin and Morality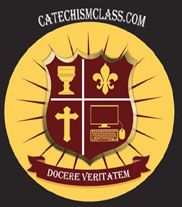 Lesson Three begins the discussion of the meaning of the term morality. Starting with the seven deadly vices, we are then introduced to the ease with which persons can become entangled in sin.
All CatechismClass Lessons follow our time-tested 7 Step format: Introduction, Opening Prayers, Scripture and Commentary, Catechism Passages, Integration of the Lesson Topic, an activity, and a closing prayer. Quizzes end each of the lessons.
Buy Moral Life #3: Beginning to Understand Sin and Morality for only $3.99
Moral Life #3: Beginning to Understand Sin and Morality is part of the following course(s):