Prayer #10: Imitation of Christ
Price: $5.99
This lesson alone is insufficient for a certificate. Please use the Course Selector to determine the proper requirements for this program.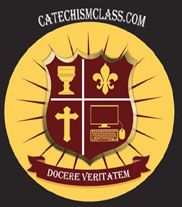 Product Description
The goal of our lives is to conform to the Way of Jesus. Over 500 years ago, a small book of prayer meditations called "The Imitation of Christ", helped seekers along this Way. For many years, it was the most widely read and published book second only to the Holy Scriptures. This lesson closes our course on prayer by focusing on knowing, loving and serving God by using the Imitation of Christ as a guide.
All CatechismClass Lessons follow our time-tested 7 Step format: Introduction, Opening Prayers, Scripture and Commentary, Catechism Passages, Integration of the Lesson Topic, an activity, and a closing prayer. All course content is self-paced, asynchronous, and always accessible. Access never expires. Quizzes end each of the lessons.
Prayer #10: Imitation of Christ is part of the following course(s):