Prayer #9: The Divine Office & Third Orders
Price: $5.99
This lesson alone is insufficient for a certificate. Please use the Course Selector to determine the proper requirements for this program.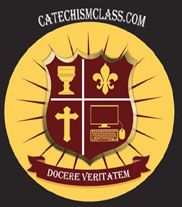 Product Description
From ancient times the Church has made the hours of the day consecrated to God. Learn the history of what we called either the Breviary, Divine Office, or Liturgy of the Hours. This form of liturgical prayer is prayed seven times throughout the day. This lesson also includes information on the Third Orders of the Church which allow lay people to actually become part of a religious order while still remaining in the world as lay people.
All CatechismClass Lessons follow our time-tested 7 Step format: Introduction, Opening Prayers, Scripture and Commentary, Catechism Passages, Integration of the Lesson Topic, an activity, and a closing prayer. All course content is self-paced, asynchronous, and always accessible. Access never expires. Quizzes end each of the lessons.
Prayer #9: The Divine Office & Third Orders is part of the following course(s):