Prayer #6: Saint Ignatius' Spiritual Exercises
Price: $5.99
This lesson alone is insufficient for a certificate. Please use the Course Selector to determine the proper requirements for this program.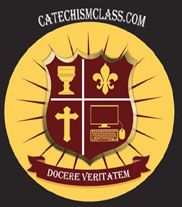 Product Description
For nearly 500 years the meditations devised by St. Ignatius have been guiding prayer seekers in deepening faith. Although the systematic sequence of meditations was originally designed to be used during a four week retreat, it is now possible to follow these meditations in a shorter time. The excerpts provided here, can help us meditate on the humanity of Jesus as He guides us to understanding His divinity.
All CatechismClass Lessons follow our time-tested 7 Step format: Introduction, Opening Prayers, Scripture and Commentary, Catechism Passages, Integration of the Lesson Topic, an activity, and a closing prayer. All course content is self-paced, asynchronous, and always accessible. Access never expires. Quizzes end each of the lessons.
Prayer #6: Saint Ignatius' Spiritual Exercises is part of the following course(s):