Time After Pentecost: 22nd Sunday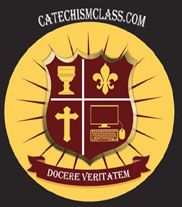 In this lesson, we focus on the transformation of our life by the grace of our Lord Jesus Christ. We will also examine the Gospel passage on the tribute to Caesar that is read on the 22nd Sunday after Pentecost.
All CatechismClass Lessons follow our time-tested 7 Step format: Introduction, Opening Prayers, Scripture and Commentary, Catechism Passages, Integration of the Lesson Topic, an activity, and a closing prayer. Quizzes end each of the lessons.
Buy Time After Pentecost: 22nd Sunday for only $3.99
Time After Pentecost: 22nd Sunday is part of the following course(s):
Other Courses similar to Time After Pentecost: 22nd Sunday: