Marriage Preparation Program
Price: $19.95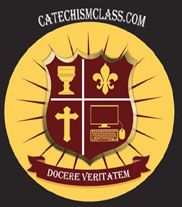 Product Description
The CatechismClass.com Marriage Preparation Program is meant to serve as both a preparation for those looking to receive marriage as well as those looking to better understand the sacramental reality of Holy Matrimony. The course draws upon the writings of the Popes, the Catechism, the Scriptures, and the book "Marriage in the Heart and Mind of the Church" by Preston E. Wiggins. It is recommended to spend 2 – 3 hours studying the material before attempting the quiz at the end of this course.
To those who meet the requirements as outlined in the
"Course Calculator"
on our website, this lesson can earn a Certificate in Marriage Preparation.