The Soul of the Apostolate Audio Guide by Bishop Robert Vasa
Price: $9.99
By purchasing The Soul of the Apostolate Audio Guide by Bishop Robert Vasa you save $21.85 versus the combined cost of the individual lessons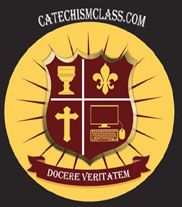 Product Description
The Soul of the Apostolate Audio Guide, made available by the Goldhead Group, is a set of 16 streaming audio sermons of His Excellency, Bishop Robert Vasa.
The Soul of the Apostolate is a spiritual classic written by Dom. Chautard, a saintly French Trappist monk. This text was the bedside book of Pope St. Pius X and was one of the most widely read spiritual works at the start of the 20th century. If you are not familiar with this spiritual classic, it is well worth reading.
Have you ever wondered why our efforts at sharing and spreading the Faith often have such little effect and influence? How did twelve common men transform the world forever? How could a saint convert a hardened sinner with one look, act or word? This book provides the fundamental answer to these questions.
In this age of relentless activity, it is easy for Christians to over emphasize social projects and good corporal works, and fall into a pattern of human activism. Yet mere activity and material results are NOT sufficient for a successful apostolate. Dom Chautard shows how the very foundation of all our work for Christ and His Church must be the interior life. The disciple of Christ will be an instrument and true channel of God's grace to others (family, friends, world) only in so far as he is rooted in prayer, meditation and the cultivation of the interior life. Without Christ, we can do nothing.
Let Bishop Robert Vasa teach you through "The Soul of the Apostolate". These audio talks are your companion guide to that exceptional book that all Catholics should read.
---
The Soul of the Apostolate Audio Guide by Bishop Robert Vasa contains all of these lessons:
The Soul of the Apostolate Audio Guide by Bishop Robert Vasa is part of the following Package(s):
Purchase this Course in a package with other Courses and save even more !