Introduction to Religion #4: Sacred Tradition
Price: $5.99
This lesson alone is insufficient for a certificate. Please use the Course Selector to determine the proper requirements for this program.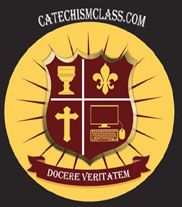 Product Description
Tradition is, along with the Sacred Scripture (the Bible), one of the two sources of God's divine revelation to mankind. In this lesson, we explore Tradition as a foundation in the Early Church and show how the Catholic Church is the Church founded by Christ which has preserved His established teachings on this earth.
All CatechismClass Lessons follow our time-tested 7 Step format: Introduction, Opening Prayers, Scripture and Commentary, Catechism Passages, Integration of the Lesson Topic, an activity, and a closing prayer. All course content is self-paced, asynchronous, and always accessible. Access never expires. Quizzes end each of the lessons.
Introduction to Religion #4: Sacred Tradition is part of the following course(s):