Miracles #9: The Raising of the Dead
Price: $5.99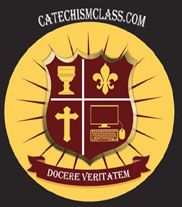 Product Description
After considering so many proofs of God's existence, His Providence, and the truths of Catholicism, which the miracles bear witness to, we turn to one of the greatest proofs of God. Truly even harden hearts are moved often by considering these supreme miracles: the raising of the dead.
Death is the door through which we will all pass. It is the gateway to eternal life and immediately upon death, we hear the judgment of God on our eternal destiny: Heaven (likely after Purgatory) or Hell. But, in some of the great proofs of God's power, the dead have been restored to life. In this lesson, we consider this supreme miracle – the raising of the dead by reading not only of our Lord's raising of the dead but by also learning how Catholic saints have, in the name and by the power of our Lord Jesus Christ, done the same. Truly, if a man is able to restore a dead man to life by the name of Jesus Christ, we can have no doubt on the truth of the Catholic Religion.
All CatechismClass Lessons follow our time-tested 7 Step format: Introduction, Opening Prayers, Scripture and Commentary, Catechism Passages, Integration of the Lesson Topic, an activity, and a closing prayer. All course content is self-paced, asynchronous, and always accessible. Access never expires. Quizzes end each of the lessons.
Miracles #9: The Raising of the Dead is part of the following course(s):