Miracles #6: The Incorruptibles
Price: $5.99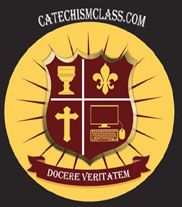 Product Description
There have lived in centuries past, men and women whose lives exhibited such faith and holiness that even in death their physical bodies fail to decompose according to the normal course of nature. These men and women have physical bodies that remain intact and are still with us today as a testimony to their holiness and to the truth of the Catholic Religion.
The presence of incorruptible saints defies science and provides us with another proof of the intervention of God in our lives. Atheists cannot explain why these holy men and women's bodies remain incorruptible. After all, only Catholics have experienced this phenomenon; we do not observe this in any other religion.
All CatechismClass Lessons follow our time-tested 7 Step format: Introduction, Opening Prayers, Scripture and Commentary, Catechism Passages, Integration of the Lesson Topic, an activity, and a closing prayer. All course content is self-paced, asynchronous, and always accessible. Access never expires. Quizzes end each of the lessons.
Miracles #6: The Incorruptibles is part of the following course(s):