Miracles #2: The Lives of the Martyrs 33 to 400 AD
Price: $5.99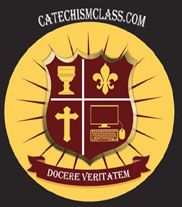 Product Description
St. Stephen was the first Christian to die in defense of the Faith. Many hundreds of thousands more have since perished, some known, but many more unknown. We will learn of some of these courageous men and women in this lesson.
Martyrs are those who die in defense of the Catholic Faith and Her teachings and beliefs. They display for us miraculous faith and supernatural fortitude which defy human reason. Martyrdom has often been referred to as the perfection of all Christian works. We will consider many examples and understand what martyrdom is and what it is not.
All CatechismClass Lessons follow our time-tested 7 Step format: Introduction, Opening Prayers, Scripture and Commentary, Catechism Passages, Integration of the Lesson Topic, an activity, and a closing prayer. All course content is self-paced, asynchronous, and always accessible. Access never expires. Quizzes end each of the lessons.
Miracles #2: The Lives of the Martyrs 33 to 400 AD is part of the following course(s):