Miracles #1: Miracles in Sacred Scripture
Price: $5.99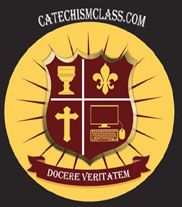 Product Description
In no other religion than Catholicism does one find verifiable and scientifically confirmed occurrences of these divine signs. In this course, we will study the appearance of angels, the lives of Saints, and other supernatural events that have been scientifically proven to have occurred and which continue to occur to this very day.
These supernatural occurrences manifest proofs of God, proofs which transcend the rules of nature and of physics. The God of Christianity gives us these gifts as proofs of His being. He has continued to manifest Himself through these proofs throughout the ages. The study of these manifestations is the purpose of this course.
In this lesson we introduce miracles. What are miracles to a Catholic and what are not truly and properly called miracles? We will start our course on miracles with a study of these overarching questions while studying miracles as presented in the Bible in both the Old and New Testaments.
All CatechismClass Lessons follow our time-tested 7 Step format: Introduction, Opening Prayers, Scripture and Commentary, Catechism Passages, Integration of the Lesson Topic, an activity, and a closing prayer. All course content is self-paced, asynchronous, and always accessible. Access never expires. Quizzes end each of the lessons.
Miracles #1: Miracles in Sacred Scripture is part of the following course(s):