Councils #16: Constance Council, 1415-1418
Price: $5.99
This lesson alone is insufficient for a certificate. Please use the Course Selector to determine the proper requirements for this program.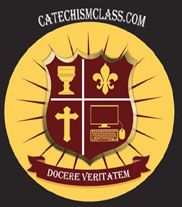 Product Description
The Council of Constance was held during the Great Schism of the West, with the object of ending the divisions in the Church. It became legitimate only when Gregory XI had formally convoked it. Owing to this circumstance it succeeded in putting an end to the schism by the election of Pope Martin V, which the Council of Pisa (1403) had failed to accomplish on account of its illegality. The rightful pope confirmed the former decrees of the synod against Wyclif and Hus. This council is thus ecumenical only in its last sessions (42-45 inclusive) and with respect to the decrees of earlier sessions approved by Martin V
All CatechismClass Lessons follow our time-tested 7 Step format: Introduction, Opening Prayers, Scripture and Commentary, Catechism Passages, Integration of the Lesson Topic, an activity, and a closing prayer. All course content is self-paced, asynchronous, and always accessible. Access never expires. Quizzes end each of the lessons.
Councils #16: Constance Council, 1415-1418 is part of the following course(s):