Councils #12: Lateran Council IV, 1215
Price: $5.99
This lesson alone is insufficient for a certificate. Please use the Course Selector to determine the proper requirements for this program.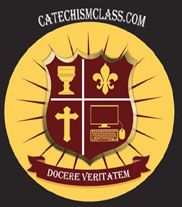 Product Description
The Fourth Lateran Council was held under Innocent III. There were present the Patriarchs of Constantinople and Jerusalem, 71 archbishops, 412 bishops, and 800 abbots the Primate of the Maronites, and St. Dominic. It issued an enlarged creed (symbol) against the Albigenses (Firmiter credimus), condemned the Trinitarian errors of Abbot Joachim, and published 70 important reformatory decrees. This is the most important council of the Middle Ages, and it marks the culminating point of ecclesiastical life and papal power.
All CatechismClass Lessons follow our time-tested 7 Step format: Introduction, Opening Prayers, Scripture and Commentary, Catechism Passages, Integration of the Lesson Topic, an activity, and a closing prayer. All course content is self-paced, asynchronous, and always accessible. Access never expires. Quizzes end each of the lessons.
Councils #12: Lateran Council IV, 1215 is part of the following course(s):