Councils #11: Lateran Council III, 1179
Price: $5.99
This lesson alone is insufficient for a certificate. Please use the Course Selector to determine the proper requirements for this program.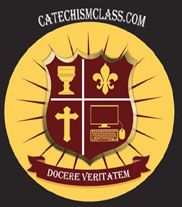 Product Description
The Third Lateran Council took place under Pope Alexander III, Frederick I being emperor. There were 302 bishops present. It condemned the Albigenses and Waldenses and issued numerous decrees for the reformation of morals.
All CatechismClass Lessons follow our time-tested 7 Step format: Introduction, Opening Prayers, Scripture and Commentary, Catechism Passages, Integration of the Lesson Topic, an activity, and a closing prayer. All course content is self-paced, asynchronous, and always accessible. Access never expires. Quizzes end each of the lessons.
Councils #11: Lateran Council III, 1179 is part of the following course(s):