Councils #10: Lateran Council II, 1139
Price: $5.99
This lesson alone is insufficient for a certificate. Please use the Course Selector to determine the proper requirements for this program.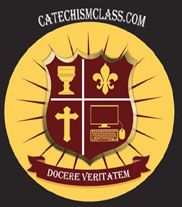 Product Description
The Second Lateran Council was held at Rome under Pope Innocent II, with an attendance of about 1000 prelates and Emperor Conrad. Its object was to put an end to the errors of Arnold of Brescia.
All CatechismClass Lessons follow our time-tested 7 Step format: Introduction, Opening Prayers, Scripture and Commentary, Catechism Passages, Integration of the Lesson Topic, an activity, and a closing prayer. All course content is self-paced, asynchronous, and always accessible. Access never expires. Quizzes end each of the lessons.
Councils #10: Lateran Council II, 1139 is part of the following course(s):