Councils #8 Council of Constantinople IV, 869-870
Price: $5.99
This lesson alone is insufficient for a certificate. Please use the Course Selector to determine the proper requirements for this program.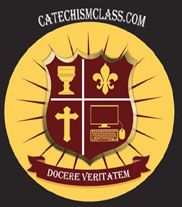 Product Description
The Fourth General Council of Constantinople, under Pope Adrian II and Emperor Basil numbering 102 bishops, 3 papal legates, and 4 patriarchs, consigned to the flames the Acts of an irregular council brought together by Photius against Pope Nicholas and Ignatius the legitimate Patriarch of Constantinople; it condemned Photius who had unlawfully seized the patriarchal dignity. The Photian Schism, however, triumphed in the Greek Church, and no other general council took place in the East.
All CatechismClass Lessons follow our time-tested 7 Step format: Introduction, Opening Prayers, Scripture and Commentary, Catechism Passages, Integration of the Lesson Topic, an activity, and a closing prayer. All course content is self-paced, asynchronous, and always accessible. Access never expires. Quizzes end each of the lessons.
Councils #8 Council of Constantinople IV, 869-870 is part of the following course(s):