St. Francis of Assisi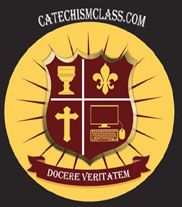 In this lesson, we will study the life and holiness of St. Francis. We will understand that St. Francis is not a pious man who cared only for the environment, as liberals would make it seem; rather, he was a man of God who sought to spread the Kingdom of God to all. We will study the virtues of the Franciscan Order, see the holiness of St. Clare, learn of dozens of Franciscan saints, and consider the contributions of St. Francis for the Church and the conversion of non-Catholics.
All CatechismClass Lessons follow our time-tested 7 Step format: Introduction, Opening Prayers, Scripture and Commentary, Catechism Passages, Integration of the Lesson Topic, an activity, and a closing prayer. Quizzes end each of the lessons.
Buy St. Francis of Assisi for only $3.99
St. Francis of Assisi is part of the following course(s):