St. Jude Thaddeus
Price: $5.99
This lesson alone is insufficient for a certificate. Please use the Course Selector to determine the proper requirements for this program.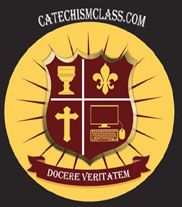 Product Description
St. Jude Thaddeus is often invoked as the Patron of Hopeless Causes. The Apostle Jude Thaddeus should not be confused with Judas, the betrayer of Jesus. Both men were named Judas but the Apostle Jude Thaddeus was with Jesus throughout His ministry, received the Holy Ghost at Pentecost, preached the Word of God in Edessa, Armenia, and Persia and then was martyred with St. Simon. In this lesson, we will study the life of St. Jude as presented in the Gospels, in the writings of the Church Fathers, and in the Catechism. We will also learn several prayers to him and have an engaging activity in honor of St. Jude.
All CatechismClass Lessons follow our time-tested 7 Step format: Introduction, Opening Prayers, Scripture and Commentary, Catechism Passages, Integration of the Lesson Topic, an activity, and a closing prayer. All course content is self-paced, asynchronous, and always accessible. Access never expires. Quizzes end each of the lessons.
St. Jude Thaddeus is part of the following course(s):