Second Sunday after Easter (Good Shepherd Sunday)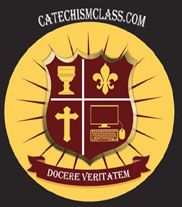 We celebrate the Second Sunday after Easter. This day was traditionally referred to as Good Shepherd Sunday. As a result, we study our Lord as the Good Shepherd in this lesson using the catechism and the saints as our guide. Finally, after understanding the many parts of this metaphor, we will understand its implications for our lives as Catholics.
All CatechismClass Lessons follow our time-tested 7 Step format: Introduction, Opening Prayers, Scripture and Commentary, Catechism Passages, Integration of the Lesson Topic, an activity, and a closing prayer. Quizzes end each of the lessons.
Buy Second Sunday after Easter (Good Shepherd Sunday) for only $3.99
Second Sunday after Easter (Good Shepherd Sunday) is part of the following course(s):