St. Ambrose
Price: $5.99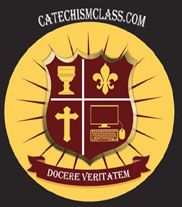 Product Description
St. Ambrose was the famous bishop of Milan who baptized St. Augustine. St. Ambrose was a learned man having been educated in the classics, philosophy, poetry, and Greek. St. Ambrose for a time served as the Governor of Milan. Famously, when the bishop of Milan died, a great dispute arose over who should take his place. St. Ambrose intervened in such a calm way that both sides were awed by his demeanor; so much so that he was chosen to be the new bishop - despite that he was at that time merely an unbaptized catechumen! St. Ambrose resisted - citing his own unworthiness - but to finally calm the crowds, he agreed.
As the newly consecrated bishop, he immediately gave all of his wealth to the poor. St. Ambrose is regarded as a renown preacher and teacher and writer of liturgical hymns. He remained steadfast against the heresy of the Arians and against the rampant paganism of the time. His preaching directly led to the conversion of St. Augustine of Hippo and it lead Emperor Theodosius to do public penance for his sins. St. Ambrose was declared a Doctor of the Church by Pope Boniface VIII in 1298. He is also known as the Honey Tongued Doctor because of his preaching ability.
All CatechismClass Lessons follow our time-tested 7 Step format: Introduction, Opening Prayers, Scripture and Commentary, Catechism Passages, Integration of the Lesson Topic, an activity, and a closing prayer. All course content is self-paced, asynchronous, and always accessible. Access never expires. Quizzes end each of the lessons.
St. Ambrose is part of the following course(s):