Monday in the First Week of Advent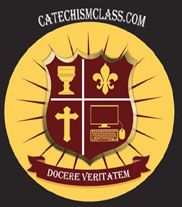 In this lesson, we study the Second Coming of Christ (which is one of the focuses in Advent) as well as excerpts from Pope John XXIII, St. Bonaventure, and St. Francis Xavier as we embrace the season of Advent. St. Francis Xavier, whose feast is celebrated each year in Advent, will serve as a model for us.
All CatechismClass Lessons follow our time-tested 7 Step format: Introduction, Opening Prayers, Scripture and Commentary, Catechism Passages, Integration of the Lesson Topic, an activity, and a closing prayer. Quizzes end each of the lessons.
Buy Monday in the First Week of Advent for only $3.99
Monday in the First Week of Advent is part of the following course(s):