St. Francis of Paola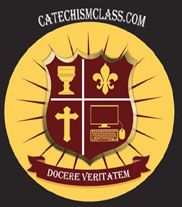 In this lesson, we learn from the teachings and example of the holy Friar St. Francis of Paola, whose feastday is April 2nd. We will reflect on St. Francis's life and virtues, refresh our minds on why we should honor and imitate the saints, and we conclude by reading from the Catechism of the love of God by St. John Vianney.
All CatechismClass Lessons follow our time-tested 7 Step format: Introduction, Opening Prayers, Scripture and Commentary, Catechism Passages, Integration of the Lesson Topic, an activity, and a closing prayer. Quizzes end each of the lessons.
Buy St. Francis of Paola for only $3.99
St. Francis of Paola is part of the following course(s):