9th Grade: Lesson 22: Is God Good?
Price: $3.99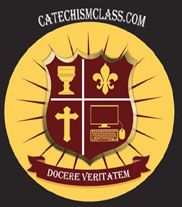 Product Description
Have you ever been confronted with someone who claimed that God couldn't exist? One of the most popular arguments of atheists is that if God existed, why is there so much suffering and evil in the world? In this lesson we'll learn how to answer this.
All CatechismClass Lessons follow our time-tested 7 Step format: Introduction, Opening Prayers, Scripture and Commentary, Catechism Passages, Integration of the Lesson Topic, an activity, and a closing prayer. All course content is self-paced, asynchronous, and always accessible. Access never expires. Quizzes end each of the lessons.
9th Grade: Lesson 22: Is God Good? is part of the following course(s):
Other lessons similar to 9th Grade: Lesson 22: Is God Good?: