A Summary of An Essay on the Development of Christian Doctrine by John Henry Cardinal Newman
Price: $5.95
This lesson alone is insufficient for a certificate. Please use the Course Selector to determine the proper requirements for this program.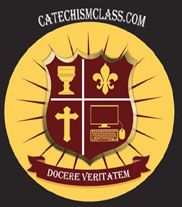 Product Description
We summarize Cardinal Newman's "An Essay on the Development of Christian Doctrine." The word count of this summary is: 4,385 words (7 total pages).
PDF download of the contents of this lesson is available in English only.
A Summary of An Essay on the Development of Christian Doctrine by John Henry Cardinal Newman is part of the following course(s):
Other lessons similar to A Summary of An Essay on the Development of Christian Doctrine by John Henry Cardinal Newman: